Skip to main content

Fundraising
Every donation, no matter the amount, will help fund our life-changing research – so thank you!
If you're going the extra mile with your fundraising, then we want to give something back. Pay in your fundraising by 31 December 2020 to be eligible for these exclusive prizes*.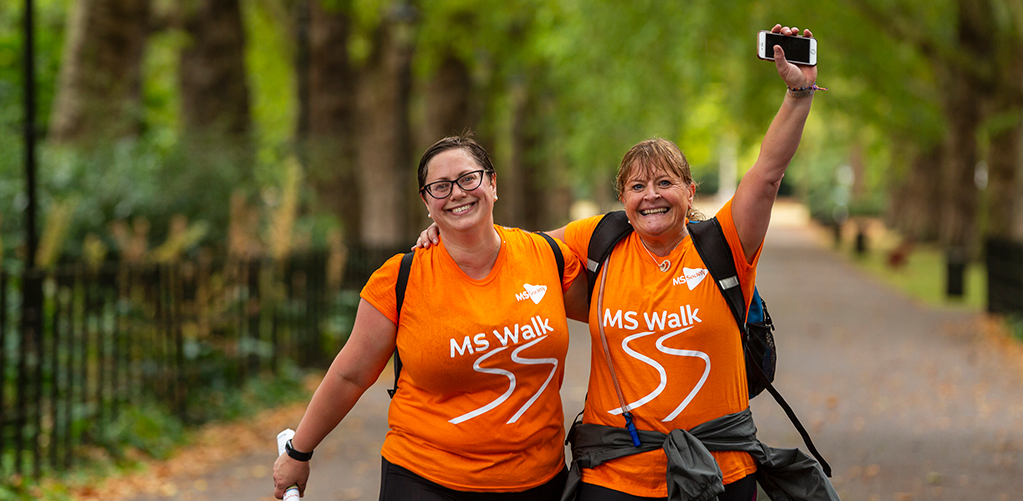 Raise £50 or more
And you'll get one of our very special MS Walk t-shirts.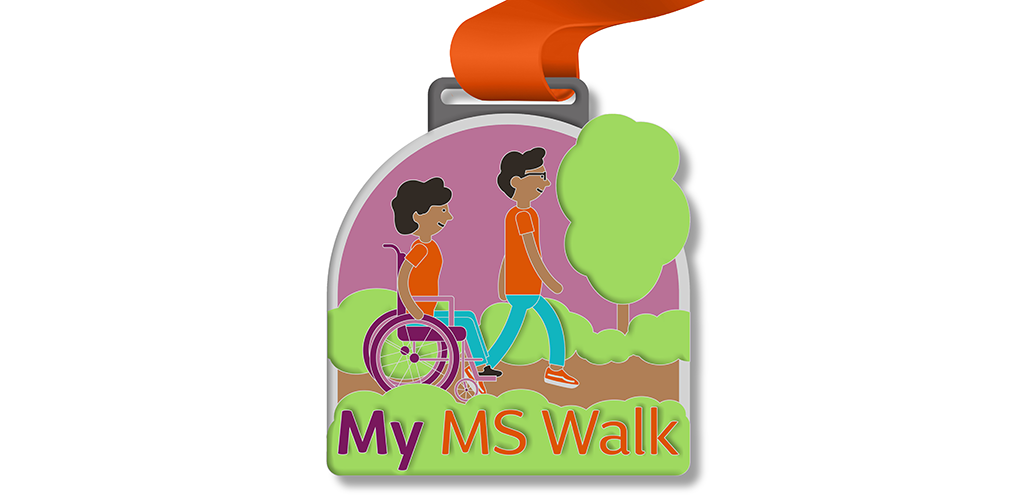 Raise £100 or more
And you'll get a My MS Walk medal to remember your achievement.
My MS Walk Toolkit
When you sign up for My MS Walk you'll get your welcome pack in the post to help you get started. Your pack contains your welcome guide and a My MS Walk patch to show everyone why you are walking, rolling or strolling.
You can also kickstart your fundraising with these free downloads: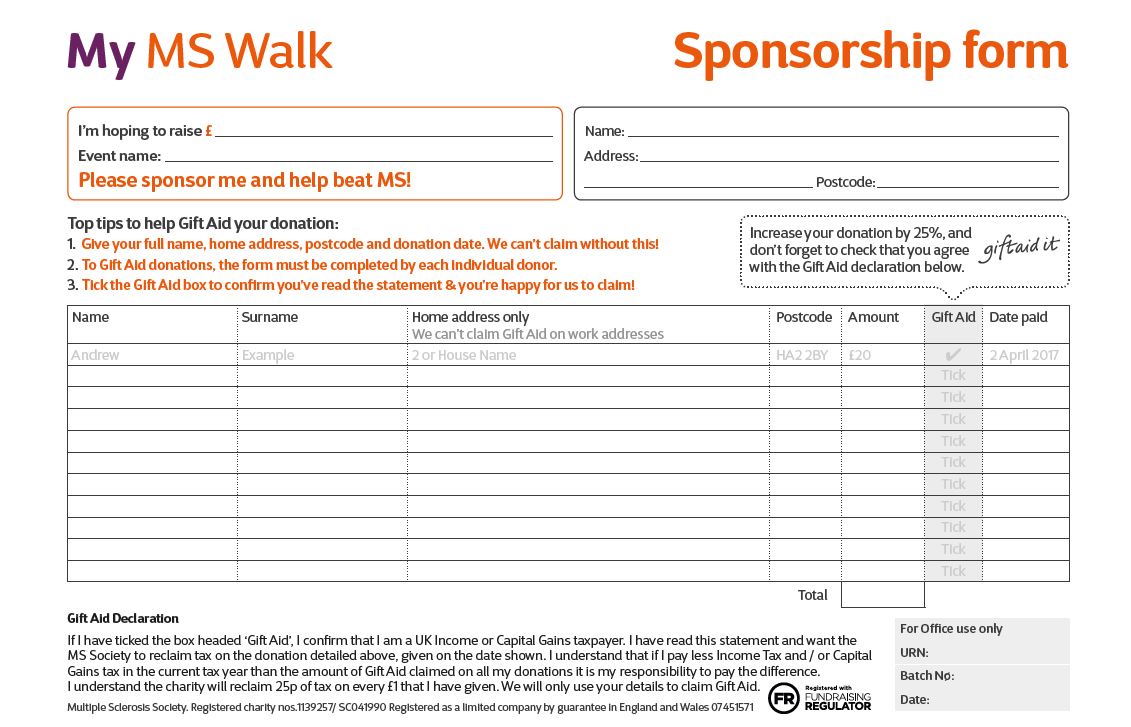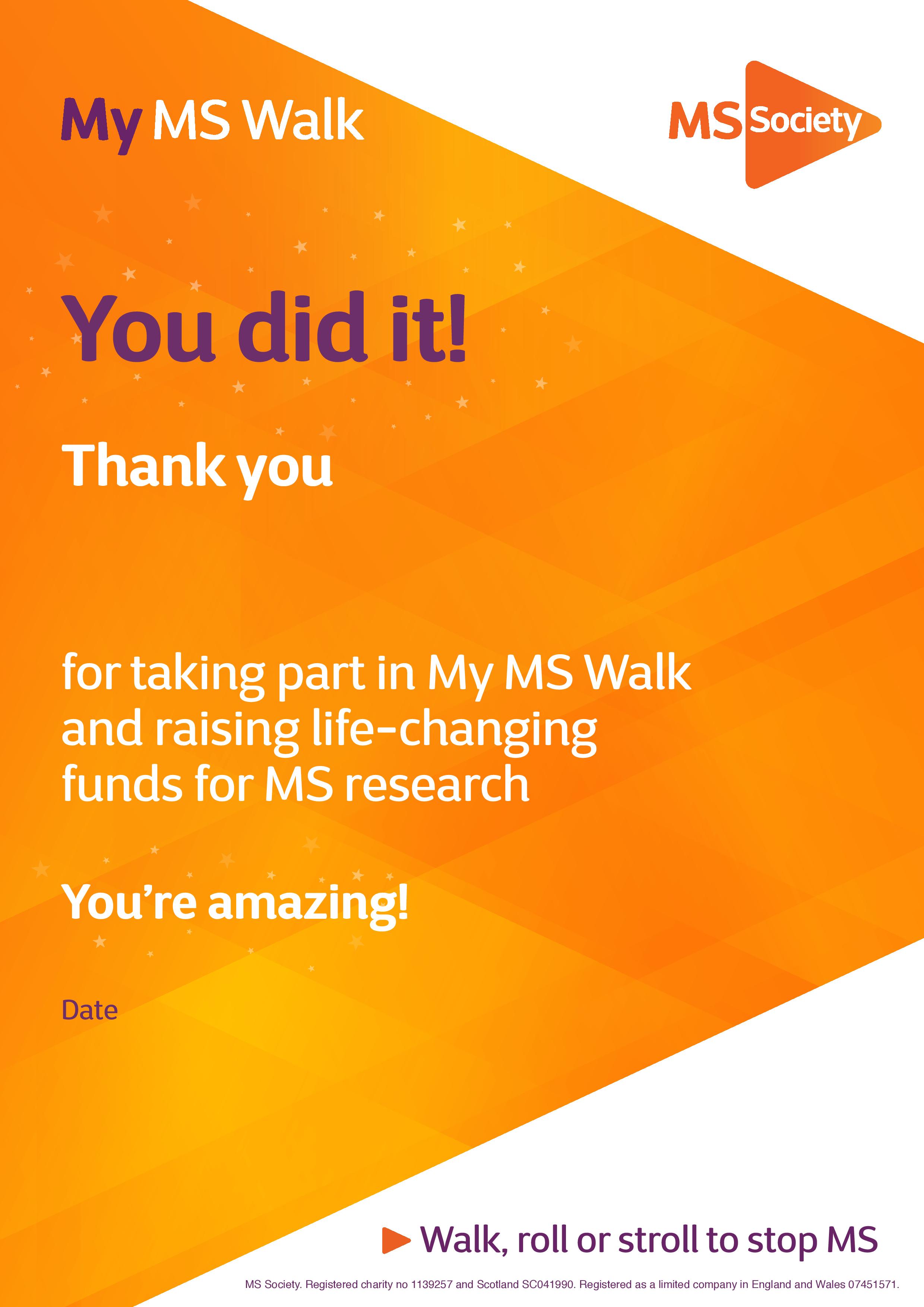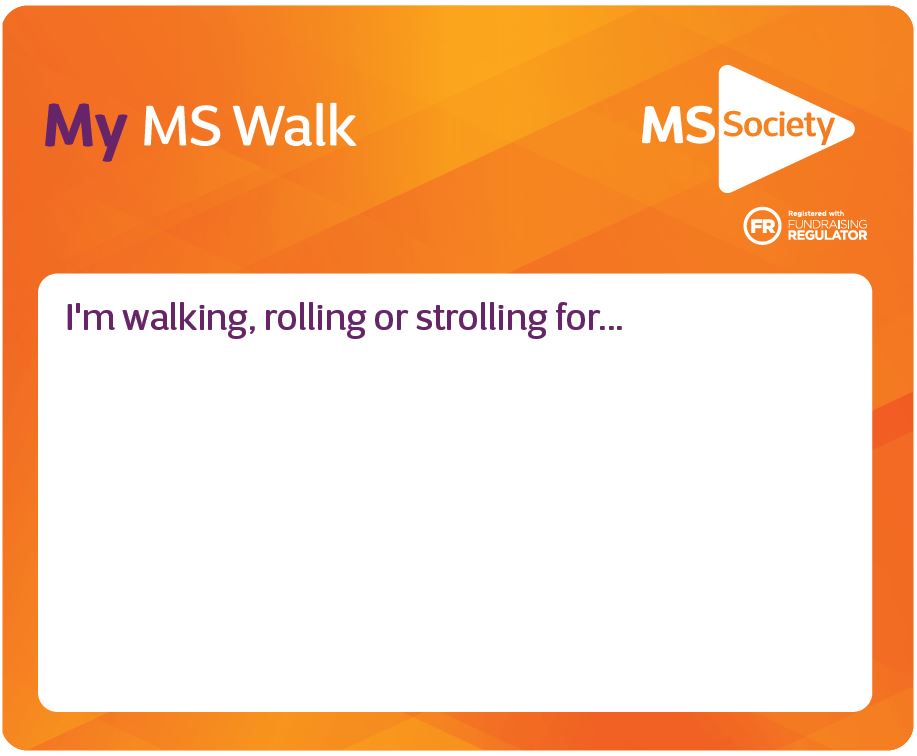 My MS Walk Patch
Are you walking, rolling or strolling for a loved one or for yourself? Why not display your My MS Walk Patch proudly in your window, and show everyone what you are doing and why.